Panel Events, Cons & Festivals

– panel interviews for conventions and festivals around the world.

Red Carpets

– red carpet arrivals, interviews and backstages at events, premieres and such.
** if you wish to see more than one page, it is adviced that your right-click on each link and open in a new tab
The Conjuring 3
2021
Lorraine Warren
This is the third installment of "The Conjuring" saga, focusing on the investigations of Ed and Lorraine Warren. No plot is yet available for this project.
The Many Saints of Newark
2021
Livia Soprano
Young Anthony Soprano is growing up in one of the most tumultuous eras in Newark, N.J., history, becoming a man just as rival gangsters start to rise up and challenge the all-powerful DiMeo crime family. Caught up in the changing times is the uncle he idolizes, Dickie Moltisanti, whose influence over his nephew will help shape the impressionable teenager into the all-powerful mob boss, Tony Soprano.
Hawkeye
2021
Eleanor Bishop
Series based on the Marvel Comics superhero Hawkeye, centering on the adventures of Young Avenger, Kate Bishop, who took on the role after the original Avenger, Clint Barton.
The Salamander Lives Twice
Goggy
A man with an impenetrable briefcase and no memory is found on the shoreline of a remote island by a woman and her daughter, who are the last remaining members of a once-prosperous family dynasty.
Five Days at Memorial
Dr. Anna Pou
Doctors and nurses at the intensive care unit of a New Orleans' hospital struggle with treating patients during Hurricane Katrina when the facility is without power for 5 days.
*** apply to become affiliate ***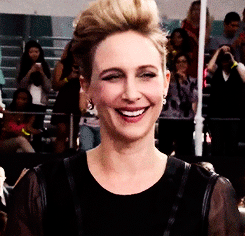 Taken from gifer.com
Simply Vera Farmiga
verafarmiga.org
Maintained by Claudia & Holly
Online since June 12, 2019
Contact the owner via mail
Read our Disclaimer & Privacy Policy
Users visit
For optimal viewing: This website is best viewed in a resolution of 1024 or higher, 32 bit color, and in Mozilla Firefox. Javascript, CSS and Tables.

This fansite is strictly against any paparazzi or stalkerazzi pictures. We will not support any kind of bashing or privacy intrusion into Vera's life and/or the one of people around her. We will also not post any gossip or rumors on private life matters.